Staff Bio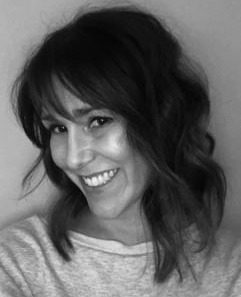 Jenny Johnson
Level 3 Esthetician
Schedule Appointment
Refer a friend
Year I started in the Industry:
2001 (Management 2001-2008 and Esthetics 2008-Current)
Year I started at Salon De Christe:
2016
5 Words That Describe Me:
Loyal, Outgoing, Passionate, Grateful, Intelligent
Education/Specialties:
Waxing (Very experience with brazillians)
Microblading
Dermaplaning
Peels
Facials
Brow and Lash Tints
Fun Facts:
My favorite place is Table Rock Lake with my big family. I love to dance, a good glass of wine, girls trips with my oldest and dearest girls, hikes with my husband and boys, and listening to my Dad tell stories.
My favorite product:
I think everyone can benefit from a hydrating toner
My proudest Moment:
The birth and raising of my two sons Elliott and Gage. Maintaining a strong marriage with Jeff. going back to school at the age of 30 to pursue a new passion, taking care of my Mom when she got sick.
Social Media- Check out my work @jennymeesejohnson on Instagram!