Staff Bio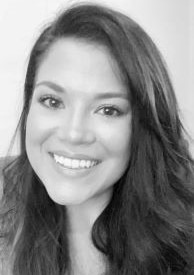 Wren Whittington
Level 3 Stylist
Schedule Appointment
Refer a friend
Year I started in the Industry:
2014
Year I started at Salon De Christe:
2015
5 Words That Describe Me:
Positive,Driven,Honest,Caring,Detail-oriented.
Education/Specialties:
Completed 2000 hours of education at Toni and Guy Academy, Interned at a top salon in Spokane,WA,where i had extensive hair cut training.
Fun Facts:
Favorite Movie - Catch Me If You Can, cant go wrong with Leonardo Decaprio.
Favorite Book - anything by Gilian Flynn.
Favorite Quote - If your hair is done properly and if you are wearing good shoes you can get away with anything.
My favorite product

Aveda Smooth Infusion
My proudest Moment:
Graduating cosmetology school with honors