Staff Bio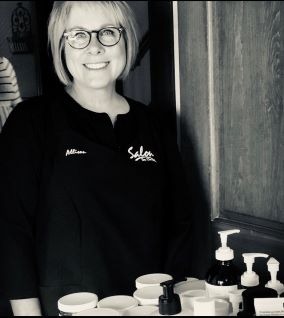 Allison Hirsch
Level 3 Esthetician
Schedule Appointment
Refer a friend
Year I started in the Industry:
1997
Year I started at Salon De Christe:
2001
5 Words That Describe Me:
Compassionate,Stubborn,Spiritual,Loyal,Happy.
Education/Specialties:
19 years Bio-elements experience,attending skin education at Conservatory of Esthetics in Chicago and in Beverely Hills.
Fun Facts:
I love the mountains of Colarodo
I won Revlon personal style award
I love decorating my home and spending time with family.
My favorite product:
PCA Weighless Protection plus.
My proudest Moment:
Becoming a mother to my daughter Hattie.