Staff Bio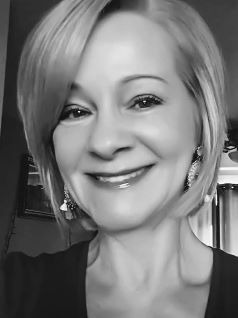 Teri Wilcox
Level 3 Massage Therapist
Schedule Appointment
Refer a friend
Year I started in the Industry:
2001
Year I started at Salon De Christe:
2002
5 Words That Describe Me:
Energetic, Focused, Tenacious, Empathetic, Thinker
Education/Specialties:
Aveda elemental nature massage, Deep tissue massage, Trigger point therapy, Fusion stone massage, Prenatal massage, Thai massage on the table, Getting comfortable with the neck, Massage for the hospitalized or medically frail client, The psychology of aging.
Fun Facts:
Favorite Movie - Somewhere In Time
Favorite Color Combo - red/orange/yellow
Favorite Vacation - the beach
Favorite rainy day activity - cook a good meal, grab a good book to read, nap, and enjoy the day.
My favorite product:
Stress Fix Essential Oil Blend
My proudest Moment:
When my son started college and getting my state massage license.