Staff Bio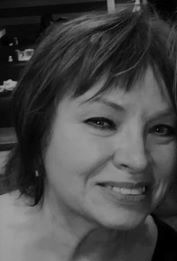 Michelle Weeks
Level 5 Stylist
Schedule Appointment
Refer a friend
Year I started in the Industry:
1976
Year I started at Salon De Christe:
2002
5 Words That Describe Me:
Artistic, Fun-Loving, Nurturing, Patriotic, Encouraging
Education/Specialties:
Salon De Christe is committed to providing advanced education. That is the reason I chose SDC. That being said, the training that had the biggest impact on me that was in art principles. We spent more time on drawing then working. I use these principles on every head of hair.
Fun Facts:
I love to be with family and friends. I have a fur baby called Bella. I will start a community garden. I love to reuse, recycle and repurpose whenever possible since it makes me feel good.
My favorite product:
Aveda Dry Shampoo.
My proudest Moment:
Heading up a Make a Wish Event.