Staff Bio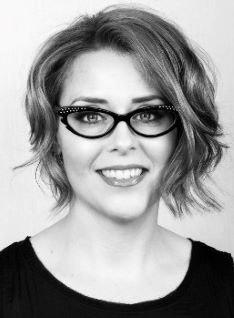 Jenny Sherwood
Level 4 Stylist/Make-Up Artist
Schedule Appointment
Refer a friend
Year I started in the Industry:
2010
Year I started at Salon De Christe:
2011
5 Words That Describe Me:
Honest, Hardworking, Creative, Caring, Believer
Education/Specialties:
Penn State BS Degree in Animal Science
Cosmetology License
Additional classes for Hair Extensions and Jane Iredale Makeup
Fun Facts:
Favorite Movie - You've Got Mail, The Sound of Music, Mamma Mia
Favorite Song - I listen to all genres and can't choose one
Favorite Color - Hard to choose, but deep purple usually wins
I grew up on a farm and have 1 sister and 6 brothers
This is a second career for me and the choice surprised my brothers - haha!
I'm married to the love of my life, James and we have a daughter, Delaney. We also have a Bernese Mountain Dog named Forrest.....that way I can yell, Run Forrest Run!
My favorite product:
Aquage Silkening Oil, Aveda Lip Saver and Hand Relief, Jane Iredale Rosedawn Bronzer and Purepressed Foundation
My proudest Moment:
Becoming a mother
Social Media- Check out my work @jsherwoodstyle on Instagram and Jenny Sherwood at Salon De Christe' on Facebook!