Staff Bio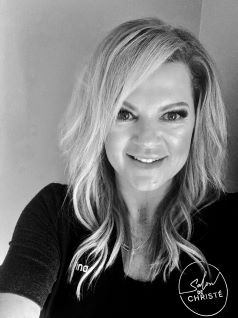 Tina Woodland
Level 7 Stylist
Schedule Appointment
Refer a friend
Year I started in the Industry:
1993

Year I started at Salon De Christe:

1998

5 Words That Describe Me:
Detail-oriented, Integrity, Witty, Optimistic, Humble

Education/Specialties:
Matrix Color certified, Cezanne/Keratin certified, Color America with Beth Minardi, Education with Luis Alvarez, Eric Fisher, Brian and Sandra Smith. I enjoy corrective color, all coloring techniques and have curly hair so I do a lot of curly and textured hair. I am also a very good listener.

Fun Facts:

Favorite Quote - Surrender to what is, let go of what was, have faith in what will be.
Favorite Color - Black
Favorite Movie - The Notebook
Favorite Song - Anything Adele sings.
Favorite Book - The Nightingale

My favorite product:
Aquage Finishing Spray

My proudest moment:
Becoming a mother