Staff Bio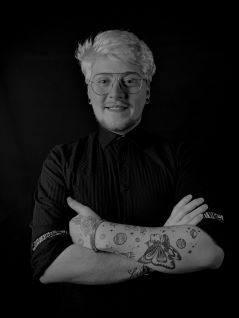 Taylor Holderness
Level 1 Stylist
Schedule Appointment
Refer a friend
Year I started in the Industry:
2016
Year I started at Salon De Christe:
2021
5 Words That Describe Me:
Creative, Bright, Honest, Friendly, Dedicated
Education/Specialties:
Pravana Color Certified, Pravana Balayage Certified, Pureology product certified. Spent 4 years specializing in cutting. I love finishing styles too!
Fun Facts:
Favorite Color - Green
Favorite Song- Good days by SZA
Favorite Quote- From Dr. Suess "Be who you are and say how you feel because those who mind don't matter and those who matter don't mind."
My most Favorite book to read is Facebook!
My proudest Moment:
Graduating beauty school with my aunt and grandmother by my side!