Staff Bio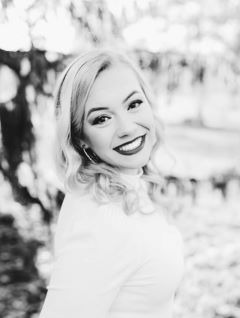 Faith Davis
Level 1 Esthetician
Schedule Appointment
Refer a friend
Year I started in the Industry:
2020
Year I started at Salon De Christe:
2021
5 Words That Describe Me:
Fun, Quiet, Adventurist, Kind, Loving
Education/Specialties:
I went to St. Charles High School and played soccer all throughout my life. I was also in Honors Science classes. I went to Crave Beauty Academy to the Esthetics program, graduated, and just passed my state boards! I would say my specialties are makeup, it is my passion, along with everything else that comes with being an esthetician.
Fun Facts:

My favorite movies are the Marvel Avenger series and the Twilight Sagas. One of my favorite quotes from the first movie is "It's La Push baby, La Push."
My favorite product:
Any kind of blush or Dermalogica Intensive Moisture Balance Moisturizer
My proudest Moment:
Passing my State Board test!