Staff Bio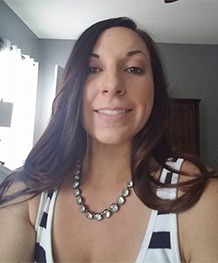 Rachel Waldbeuser
Esthetician
Schedule Appointment
Refer a friend
Year I started in the Industry:
2006
Year I started at Salon De Christe:
2014
5 Words That Describe Me:
Positive,Professional,Organized,Passionate,Skilled.
Education/Specialties:
PCA certified ingredient and product knowledge,proficiency in waxing.
Fun Facts:
Favorite Movie - Wedding Singer
Favorite Color - green
I have 2 dogs who I love like children and love to travel.
My favorite product:
PCA Intensive Clarity Treatment
My proudest moment:
becoming mother of my daughter.